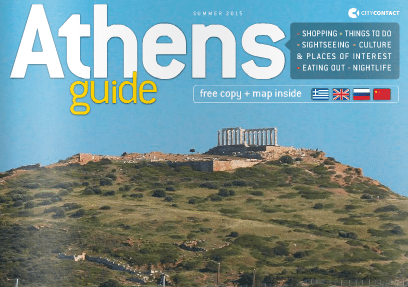 A tribute to "Sailing Athens" has been paid by "Athens Guide" magazine summer 2015
The ultimate multilingual travel guide for travelers who are visiting Athens! The best sightseeing tours, culture & places of interest, things-to-do, shopping & nightlife suggestions!
A reference for what you can do in Athens in one day has been done on page 6 and a tribute to "Sailing Athens" that you can find on page 27.
Enjoy!